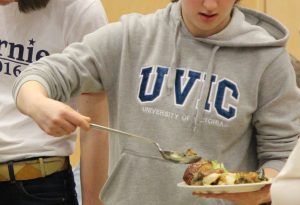 Double Vaccination encouraged. Mandatory MASKS (people 12 & older are required to wear masks).
There are many ways to volunteer at Emmanuel.  Student dinners offer opportunities to work in the kitchen and serve at the dinner.  Each Tuesday morning a group of guys gather for donuts coffee and work around the church building.  
On Sundays there are opportunities to volunteer with the welcoming team, worship team or as part of the technical crew.
Volunteers who wish to work with children are always welcome.  Our safety policies require child and youth workers to submit a child and youth volunteer application.
For more information on volunteering, contact the church office.