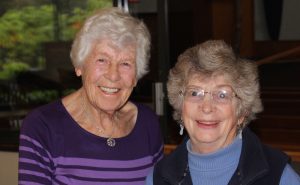 Seniors are active at Emmanuel.  Along with small groups, mission groups and volunteering, Emmanuel offers several opportunities for seniors to build friendships.
Good Friends Group: special events or meet once every two months. Next meeting Thursday, Oct. 20 1:30-3:00 pm: A Celebration of Friendship.
Carpet Bowling:  Starting Wednesday, Sept 21 at 1:00 pm  to visit together and play carpet bowling which is an indoor game similar to lawn bowling.  New players are always welcome and instruction will be provided.